With soaring AQI, it's time we bring AVP (AirVePots), specifically designed to self care your plants, thus purify your surrounding. Each AirVePot you buy offsets plastics from going to landfills making you a part of change.
Justin – Founder, Airve Pots
AirvePots Air Purifying Vertical Gardening System
Revolutionary Patent Pending Design
Effortless Installation & Maintenance
100% Non-Fading Attractive Colors
Self Watering System Inside
Our Best Products
Buy AirvePots
FEATURED FROM PLANT STORE
Free The Tree: Let It Take
Care Of Itself
Giving your plants the necessary water isn't always convenient or possible, especially if you're gone a lot. Our self-watering pots keep the soil moist to help plants thrive, even if you can't water them regularly. We've got easy-to-grow plants, too, for greenery to fill your self-watering planters.
1800
Satisfied Clients
Be a part of this number
98
%
Repeat Customers
No one is unhappy with AirVe
100
%
Unique Design
Design that changed life
5
Star rating
Trust The others word
Eco-Friendly
Our product is made without harming the environment.
We use 100% recycled plastic which makes our product absolutely environmental friendly. After all, we care for yours and world's plants.
Easy-To-Use
No hard mechanics.
We have created our set-up so easily that A toddler can also use AirVe Pots. There are no rocket sciences involved. Just one installation and you are good to go.
Self-Watering System
No limitations
AirVepot comes with two outlets: a drainage and an overflow outlet. The drainage outlet is used to drain water if the water is dirty, and overflow outlet collects excess water.
QUALITY SERVICE
What's Inside Our Pot?
AirVe pots are made from high quality material which makes it durable and non-breakable. Our team is able curate a design through which AirVe pots is capable of self-watering the plants.
Secure The Plant
AirVe pots are the easy way through which you can save your plant even if you are not around.
Easy Mechanics
Our team has not uses hard type mechanics which enables us to provide you an easy to use pots.
Modern Design
Our design relates to the modern color and minimalist pattern, if you also like the same, then AirVe pots are best for you.
Superfast Delivery
Our design relates to the modern color and minimalist pattern, if you also like the same, then AirVe pots are best for you.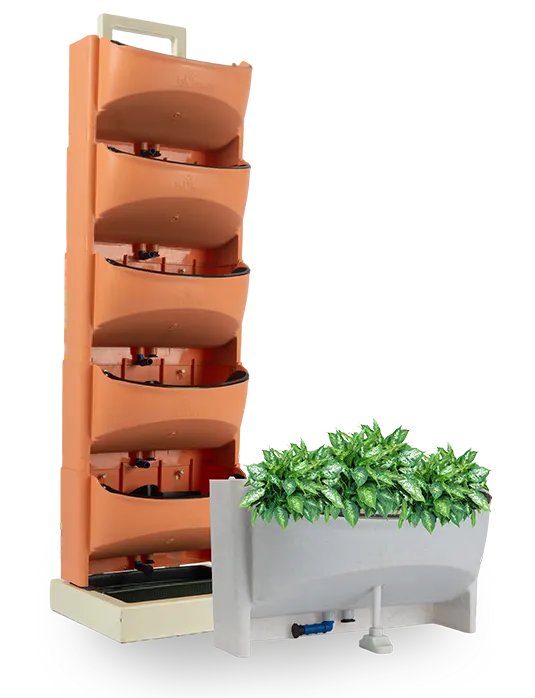 AMAZING DESIGN!
AirVe Pots: Your Go-To Pot For Indoor And Outdoor Plants
Our pots are made in a way where the colours will never fade. Our designers use the most advanced technology to maintain the colour of the pot. We take guarantee that the paint will not fade. Keep in the hot sunny day or chilly Delhi Winter or Mumbai's heavy rain, AirVePot ready to face any conditions.
We understand that you need colors which aesthetically go with your house. The other pots in the market provide a low quality color coating which does not make it durable. If you buy an AirVe pot you can be assured that the colors will not go away to the eternity.
AirVe pots are made with high quality recycled plastics which ensures its durability. Once you buy an AirVe you can be assured for next three to four years. We always take the guarantee of our pots with a promise of 100% exchange money back policy.
Once we formulated the idea, my mind started thinking about how to make the proposed design a reality. We used our parent company Jims Exim to get the supply for the raw material, and we used the same for the manufacturing unit. We collaborated with various pot makers and agricultural specialists to innovate and develop a model to self-water the plants. We then set a plastic paint that would not leave your pot.
Testimonials
Look what our clients say
Vertical gardens are a popular way to add a touch of greenery to your home, office, or outdoor space. With the use of Airvepots, creating a vertical...
FREE SHIPPING
ALL OVER INDIA